'We want to lift you up' – Guyanese President pledges support to citizens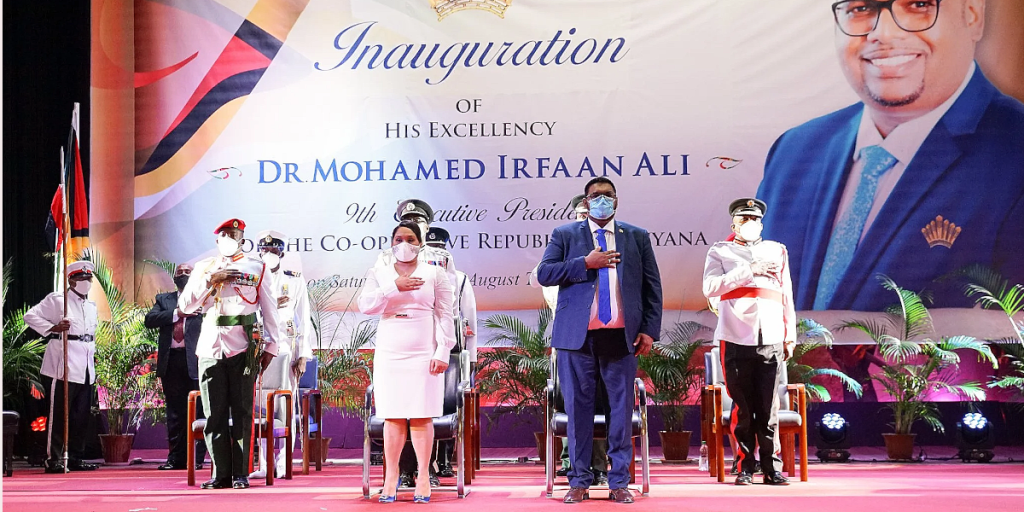 President Irfaan Ali of Guyana says his government is committed to lifting nationals and providing hope within the budget constraints.
He said this while making courtesy visits across Siparuta and Orealla in Region Six on Saturday.
Zulfikar Mustapha, the Minister of Agriculture, Pauline Sukhai, the Minister of Amerindian Affairs, Nigel Dharamlall the Minister of Local Government and Regional Development, and other government and regional officials were also present at the outreach.
According to him, his administration's goal is to make all communities across the country economically and financially viable.
"We want to do more within the budgetary constraints. We want to work with you in lifting you up, lifting your community up and bringing hope to every single home in Siparuta," the president said.
While assuring citizens of the government's unwavering support in realizing their dreams and development, Ali charged them to be "bold and imaginative".
He reassured residents of Orealla in Region Six that Amerindians and their communities are equally important to the development of Guyana. 
"Today is about you—about listening to you; what are your thoughts about what we are doing? What are the new ideas that you have?"
This is not the president's first commitment pledge. On August 3, 2022, he had earlier said the government would be investing around $80 million in the infrastructural development of the East Coast of Demerara's Pigeon Island.
According to him, the old roads would be rehabilitated while new ones would be constructed in collaboration with the community.
All Guyana Editorial – [email protected]
About Author