Trinidad and Tobago eye Guyana's booming market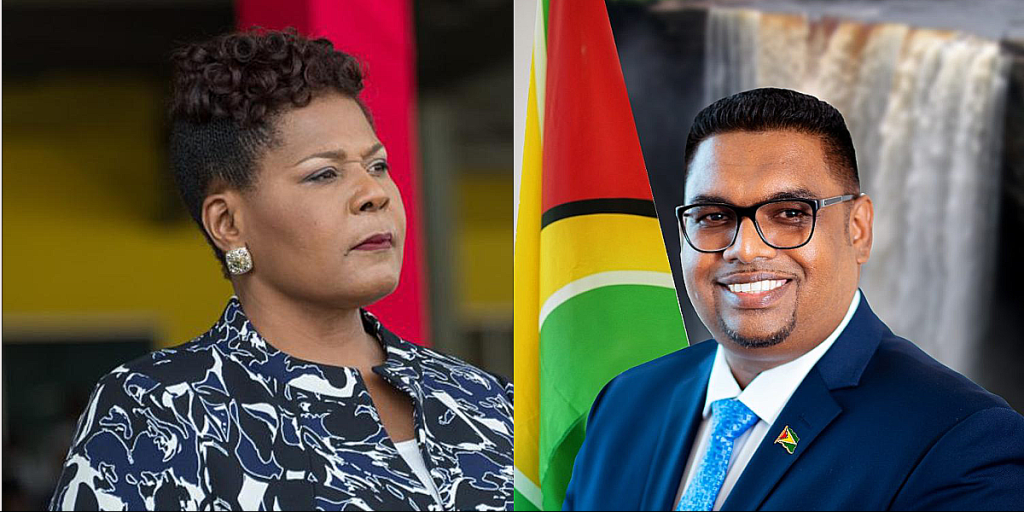 Tricia Coosal, the President of Trinidad and Tobago Manufacturing Association, says companies from Trinidad and Tobago (T&T), are taking an interest in the Guyanese market.
According to her, the countries' long-standing business ties which have allowed T&T establish companies in Guyana without hassle will begin to see a turnaround with this increased interest.
"Now we are seeing a new emergence of new companies who want to enter the (Guyana) market, so we think that trade should be increased," Coosal said in an interview with journalists.
Although intra-regional trade barriers have significantly fenced trade markets between Guyana and some regions, the Trinidad and Tobago Manufacturing Association president believes efforts to tear down this hurdle are necessary.
The increased interest, she said, is evidence of Guyana's growth and development.
While she highlighted that her association has played a critical role in lobbying for the removal of these barriers, it should also be a key focus of the wider Caribbean Community (CARICOM), she said.
"I think the Caribbean as a whole, if we deal with the barriers … we can overcome some of the issues including phytosanitary regulations," she said
"I think it will help us greatly in securing food security for the region." 
This is not the first public cry to remove trade barriers in Guyana. To solve this issue, Foreign Secretary Robert Persaud, had earlier in May, said Guyana was continuing to work assiduously towards the removal of non-tariff barriers to the free movement of goods and services within the CARICOM.
He said this while responding to concerns expressed by the Georgetown Chamber of Commerce and Industry (GCCI) over the pending signing of a Memorandum of Understanding (MoU) between Guyana and Trinidad and Tobago.
Frequent trade missions from the Manufacturing Association solidify the Trinidadian private sector players' interest in Guyana, according to Coosal.
The most recent trade mission was on March 22, and a new Memorandum of Understanding (MoU) for increased cooperation and participation was signed with the Guyana Manufacturing and Services Association (GMSA).
All Guyana Editorial – [email protected]
About Author