Soesdyke Businessman Murdered During Home Invasion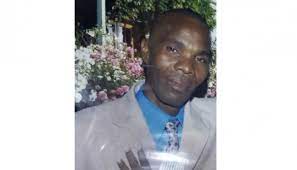 Police are continuing to investigate the killing of Soesdyke businessman, Terrence Dickie, during a home invasion in November.
Dickie, 53, was shot once in the chest at about 12:30 am, in an attack carried out by four men according to the police.
The police in a rep ort had stated that Dickie's nephew was awakened by the two suspects, who pointed a handgun to his chest. The bandits then took the young man to Dickie's room and instructed him to tell the victim to open his bedroom door.
The statement explained that after opening the door, Dickie ended up in a scuffle with one of the suspects and the one with the handgun discharged a round that struck him in the chest, causing him to fall to the ground.
The suspects then demanded money from the victim's wife and proceeded to ransack the rooms before escaping with an undisclosed amount of cash.
Dickie was rushed to the Georgetown Public Hospital by his wife and daughter and was later pronounced dead.
At the time of the invasion, Dickie's wife, Loyola Dickie, 42, a businesswoman; his daughter; and his 18-year-old nephew, were all present in the house.
During an interview with Stabroek News, Loyola stated that she is still trying to get through what she termed as "a painful situation."
The woman revealed that during a recent visit to the Timehri Police Station, she was informed that the police are engaged in investigations concerning the matter.
She later commented on the issue of her daughter being held among the five for the murder of the deceased, and stated that at the time her daughter was taken to the CID headquarters she was not present, since she was engaged in organizing funeral arrangements.
She stated that she was informed of the incident after she received a call from her daughter who told her that she needed clothes as she might have to stay at the headquarters longer than she anticipated.
The mother said that she questioned if her daughter was only there to provide a statement why then the long period waiting time. She was later informed that an unknown caller had contacted the police and made an allegation against her daughter.
However, she was later released and returned home about 10 that night.
The mother posited that the police needed to do internal investigations rather than acting on outside information.
Loyola was also critical of the media houses that published that her daughter was among the five arrested for the killing of the deceased after her child was already released from the station.
When asked how she was coping, the woman replied that she was not coping well and feels as though she is living in a prison and in fear for her life.
The same applies to her 10-year-old daughter who remains traumatized. Loyola is hoping that justice will be served.
About Author