Jamaican Scholarships awarded to four players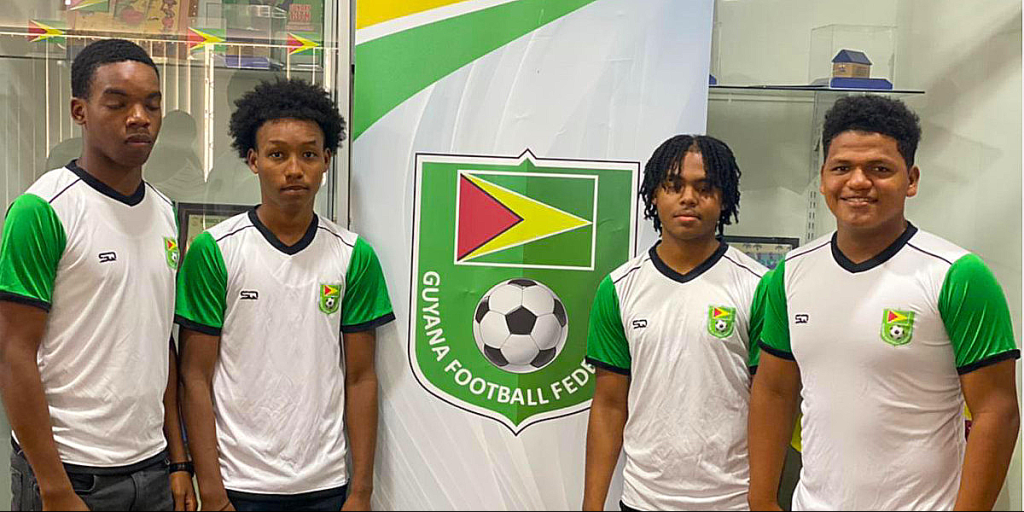 Four youthful players have been awarded scholarships to attend St. Jago High School in Jamaica to sharpen their skills. This news was revealed today by the Guyana Football Federation (GFF).
The four players, Brandon Solomon, Marcus Tudor, Rajan Ramdeholl, and Vasconcellos Antwone, are considered part of the U-19 football squad. The squad is slated to take part in ISSA high school competition.
The scholarship will take two years to complete. St. Jago high school was established in 1744 and is known to produce the best students who eventually become military officials, government workers, and famous athletes.
Ramdeholl Rajan will join the fifth form, while the others will join the lower sixth form. They will enroll in the lower sixth form because they have already completed CSX examinations ahead of schedule.
Bryan Joseph, the technical director of GFF, has said that he is pleased to ensure that the future of Guyana football is in safe hands. He also pointed out that he has known the boys for a long time and believes they will get the much-needed exposure to play football internationally.
Mr. Joseph has also indicated that the federation has worked well with the St. Jago High school team to ensure that the scholarship initiative comes to fruition. The boys' parents were very excited that their children were going to fulfill their dreams and wished them all the best.
Guarantee Lawrence, the football coach at St Jago High School, has also indicated that he believes the four boys will perfectly fit with the environment in Jamaica. He has expressed his hope that the four boys will take advantage of the academic prowess of the institution to grow even academically.
Officials have also indicated that it is not the first time St. Jago High school has admitted international students. They have said that they believe students from different cultural backgrounds can come together and learn many things from each other.
Mr. Wayne Ford, the president of GFF, said they are trying to ensure that football in Guyana is promoted. By sending the four boys on scholarships, they want to motivate the young boys and girls that playing football is indeed a possibility in Guyana.
He also expressed his hope that when they return after two years, they will teach their fellow teammates whatever they have learned and help them win championships.
All Guyana Editorial – [email protected]
About Author