Hits and Jams subsidiary showcases $8.5M non-combustible house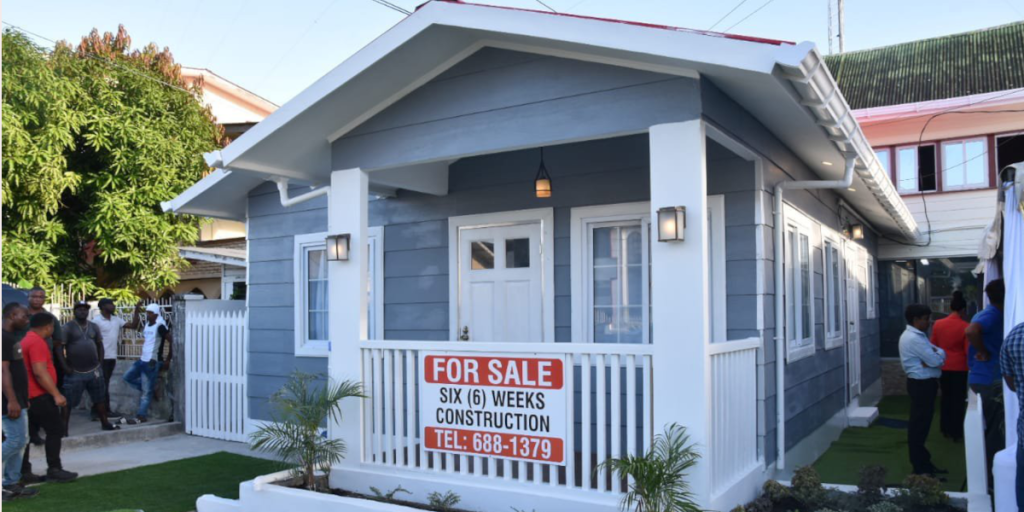 Steel Buildings Guyana Inc., a Hits and Jams (HJ) Entertainment subsidiary, has launched its $8.5 million two-bedroom steel home.
Minister of Housing and Water, Collin Croal; Minister within the Ministry of Housing and Water, Susan Rodrigues; and Minister of Culture, Youth and Sport, Charles Ramson attended the launch with Chief Executive Officer of HJ Entertainment, Rawle Ferguson and Director of HJ Entertainment, Kerwin Bollers.
According to a statement from the ministry, Croal praised the investment, saying it will support the government's national housing initiative and offer cutting-edge, cost-effective technology to Guyana's building industry.
The employment prospects that will be offered by the company were also highlighted by the Minister. He urged more investors in the private sector to benefit from the housing boom.
Rodrigues urged more public-private collaborations to change the industry in her speech.
According to the press release, she cited the just finished International Building Expo 2022, where cooperation with the New Building Society and the Guyana Bank for Trade and Industry resulted in the approval of 500 Guyanese for mortgages in a matter of days for about 500 people overall.
Constructed in six weeks using galvanized steel, the house boasts of two bedrooms, one bathroom, and living and dining quarters. Termite-resistant and non-combustible materials are used throughout the entire structure.
About Author