GuyOil/Tradewind Tankers U-18 football League kicks off Sunday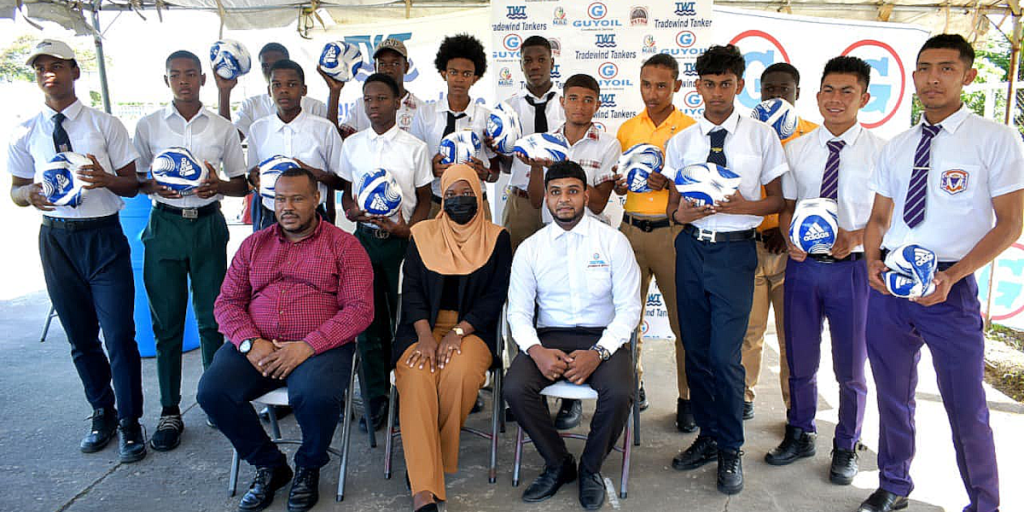 The eagerly awaited GuyOil/Tradewind Tankers Under-18 Schools Football League will begin on Sunday at the Ministry of Education field on Carifesta Avenue and last until November 6.
Dolphin Secondary, North Ruimveldt Secondary, President's College, West Ruimveldt Secondary, Golden Grove Secondary, Christianburg Secondary, Cummings Lodge Secondary and Friendship Secondary will all be competing for the top spots in the game's third edition.
The first game will begin at 13:00 after the march of the participating teams, pitting North Ruimveldt against Cummings Lodge Secondary. This will be followed by games pitting Wismar/Christianburg against West Ruimveldt, Golden Grove against Friendship, and Dolphin Secondary against President's College.
Troy Mendonca, co-director of the Petra Organization, thanked GuyOil/Tradewind Tankers for their sponsorship (worth $4.8 million) and noted the importance of the competition to the growth of football at the grassroots level.
Mendonca highlighted the importance of having a league format tournament, saying it allowed teams more opportunities to sharpen their skills.
"Unfortunately, we will do one round (this year). Hopefully, come next year, we can be able to compete for two rounds," he said.
Matches will be played every Sunday for 70 minutes, with the championship game taking place on November 6.
The eight teams were chosen at random from the Organization's recently finished Milo Schools Football event.
The team with the most points at the end of the first game between the teams will be crowned the winner. The top reward is G$500,000, with G$300,000 going to second place, G$200,000 to third, and G$100,000 to fourth.
About Author