Tickets for Miss Cricket Carnival Pageant available as contest sets to hold on September 26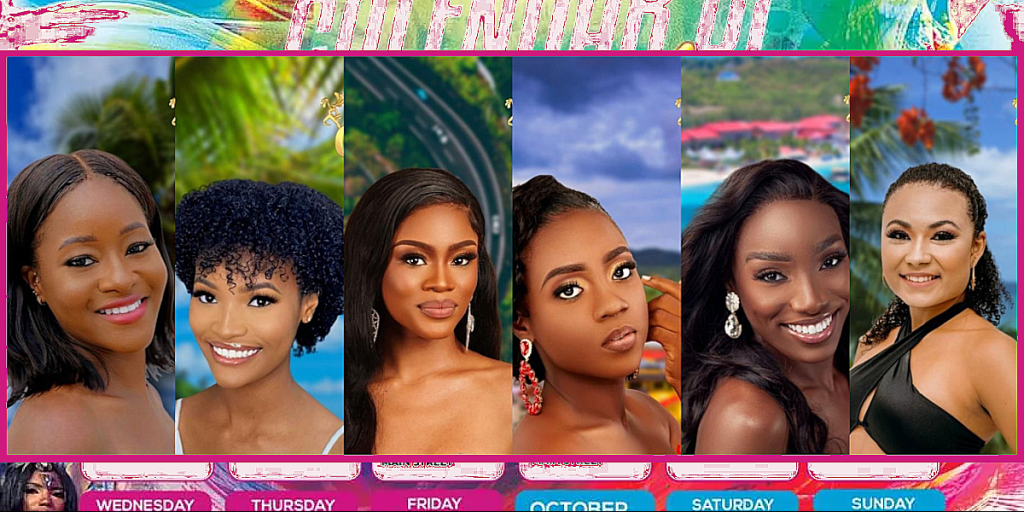 As part of preparations for its annual Cricket Carnival celebrations, Guyana is getting ready to welcome 6 CPL nations for its first-ever Miss Cricket Carnival Pageant on September 26.
 The nations expected to partake includes St. Kitts & Nevis, St. Lucia, Trinidad and Tobago, Jamaica, Barbados and Guyana.
The pageant consists of various categories, including evening gowns, talent, and cultural costumes for a carnival.
Below is the list of contestants vying for the most coveted crown of the night:
Representing St. Kitts and Nevis is Chalisa Parris.
Representing Jamaica is Tyra Spaulding.
Representing Barbados is Beviny Payne. 
Representing the twin island of Trinidad and Tobago is Melanie Lawrence.
Representing the Helen of the West Indies known as St.Lucia is Claire Marissa Smartt.
Representing Guyana is the newly crowned Miss Jamzone Queen, Amel Griffith.
Wasim Khan, the pageant coordinator, said it's a terrific opportunity to spotlight the CPL nations for cricket, as well as for what each country has to offer as a tourist destination.
"It also gives us an opportunity to welcome our sister Caribbean nations to enjoy our unique Guyanese culture," Khan said.
Miss Cricket Carnival pageant will hold at the National Cultural Centre on Monday September 26 at 8PM. Tickets are on sale at The National Cultural Centre for $2,000, $2500 and $,3,000.
All Guyana Editorial – [email protected]
About Author