Guyana's commerce volume with China climbs 213% in five years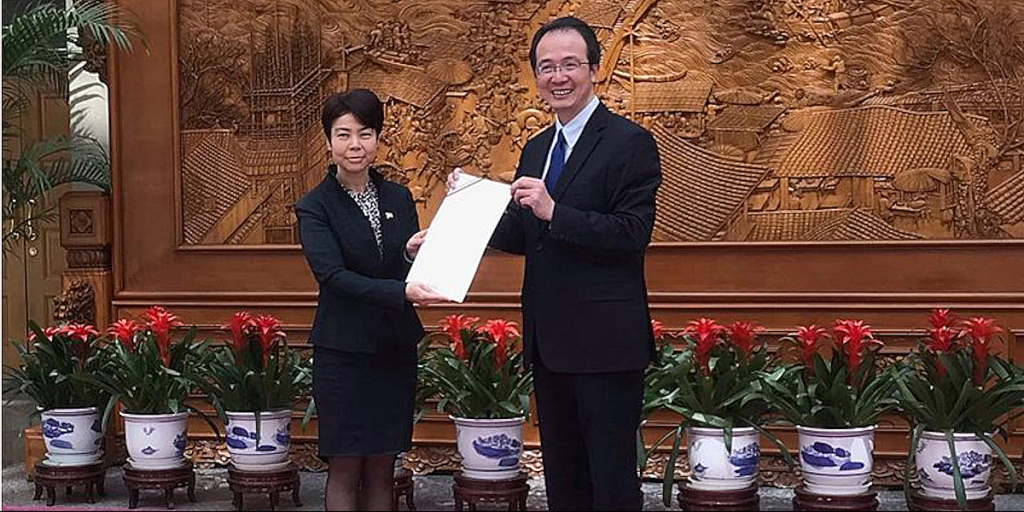 In terms of commerce with the Latin America and Caribbean (LAC) area, China has been referred to as a "big participant."
On Thursday, Guyanese officials lavished praise on the Chinese government for making large investments there.
Guyana's ambassador to China, Anyin Choo, emphasized the numerous areas China has offered help, particularly in the health and education sectors, during the Fifth Forum on China and LAC: Dialogues between Civilizations, which was held in Nanjing City, Jiangsu Province.
With the theme of 'Sharing Opportunities for Development and Building a Better Future', Ambassador Choo made his introductory remarks in front of representatives from the Chinese government, and he emphasized that China is the second-largest commercial partner of the LAC area, with three years in a row of annual bilateral trade volume exceeding US$300 billion.
She said in bilateral trade volume between China and the LAC region totaled about US$450 billion in 2021, and that economists predicted it could exceed US$700 billion by 2035.
"China is currently South America's top trading partner and the second-largest for Latin America as a whole. The LAC region is also the second-largest destination for Chinese outbound investment, with more than 3000 Chinese-funded enterprises operating in Latin America and the Caribbean," she said.
With an average yearly growth rate of more than 42.5% and against the background of a worldwide pandemic, Ambassador Choo said Guyana's bilateral commerce volume with China had climbed 213% over the previous five years, according to figures from Chinese Customs.
"So, what does this mean for the LAC region? This translates into increased productive capacities, the transfer of skills and technologies, the creation of jobs, income and improved standard of living for the people of the LAC region and market opportunities and access to resources for the Chinese side."
Choo also discussed China's investments in human resources, highlighting their importance for development.
According to her, "training of persons under the scholarship and technical training programs offered by the Chinese Government has assisted the LAC region and by extension Guyana; to bridge the skills gap in our human capital resources and has contributed positively to the capacity building and institutional strengthening of key agencies across our region."
The forum concludes on Friday.
All Guyana Editorial – [email protected]
About Author