Guyana anticipates oil revenues of $1 billion in 2022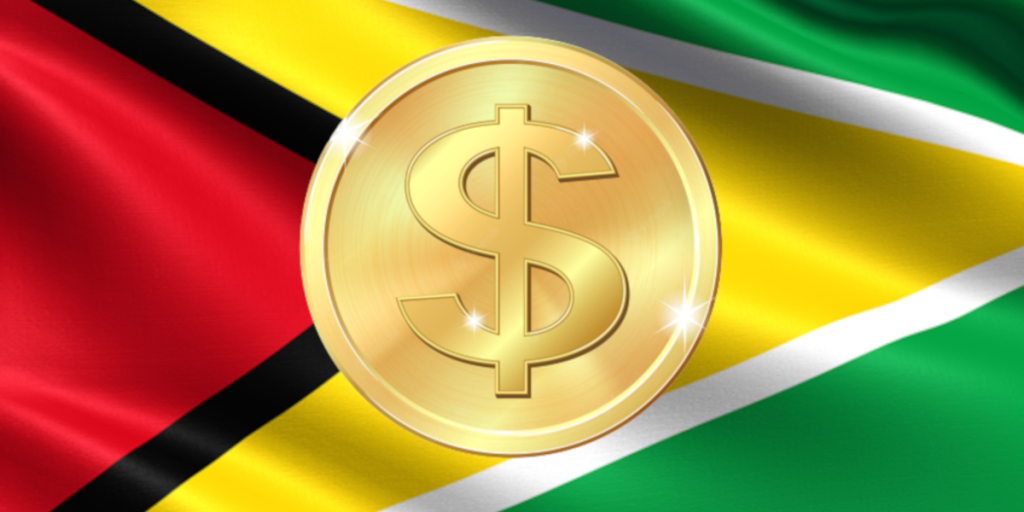 As its share of offshore production and royalties, Guyana might earn nearly $1.25 billion this year from the sale of oil, up 30% from an earlier projection, the country's central bank said this on Monday.
The offshore oil revenue will surpass any profits the country has made from gold, bauxite, timber, or any other sector.
According to the finance headquarters, the 13 million barrels of oil that China is entitled to this year under the production sharing deal with American ExxonMobil, American Hess Oil, and China's National Offshore Oil Company would bring in an estimated $1.1 billion for the nation.
Guyana anticipates a threefold increase in output this year as a result of oil finds off its coast. This year, a partnership led by Exxon Mobil inaugurated a second production plant, and four more are scheduled to operate by 2027.
The country became an oil producer in 2019 when Exxon lifted the first batch of oil from the seabed — four years after it had announced a massive find about 120 miles offshore Guyana.
"With the price of crude oil ballooning after the Russian invasion of Ukraine, NRF deposits are now projected to be 32.5 percent higher than the US$957.6 million projected at the time of preparing Budget 2022," the ministry of finance said in its mid-year report.
Although it said the amount could change with oil price fluctuations, it said.
Increased demand and unrest caused by Russia's invasion of Ukraine are driving higher oil prices this year. On Friday, the price of Brent oil futures LCOc1 was about $93 per barrel, up 19.6% year to date.
For one shipment, Guyana got $106 per barrel in April, as opposed to $76 per barrel from a sale in the middle of 2021.
The petroleum industry contributed 73.5% of the country's first-half GDP growth, which was 36% overall. According to the ministry, the total amount of oil produced in the first half of the year was 34.6 million barrels.
With high oil prices across the world, the nation anticipates a windfall from both direct oil sales and the extensive industrial support system, which includes the building of onshore infrastructure.
All Guyana Editorial – [email protected]
About Author