Eagles FC beat Uitvlugt Warriors while Den Amsted draws with Bell West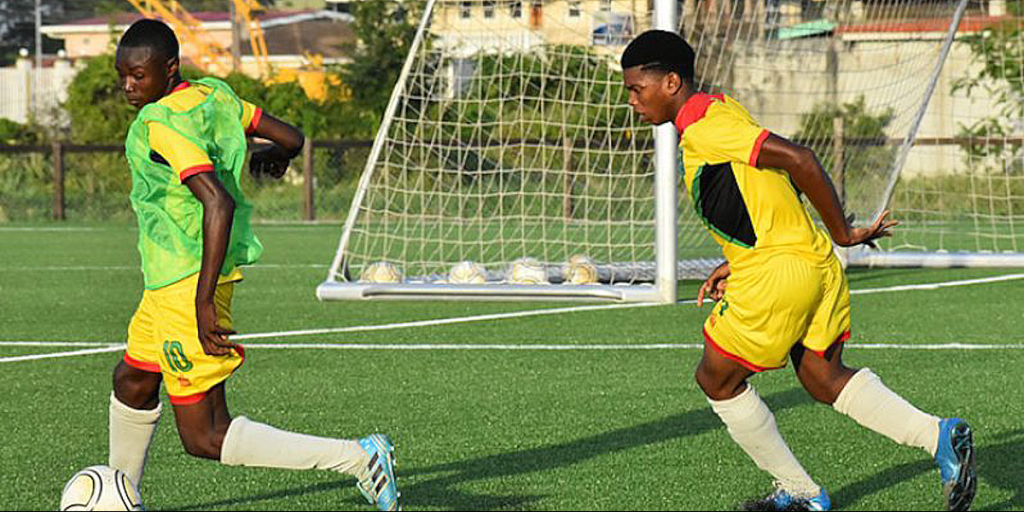 Eagles FC kept their record of three wins out of three by beating Uitvlugt Warriors 7-1 in a match they dominated. Shakeel King, their central striker, scored a hat trick as they quickly brushed off the Warriors.
The match was part of the West Demerara Football Association (WDFA), which involves the under 17s teenagers. The other game involved a 3-3 draw between Den Amsted and Bell West, who shared each point.
King, the central striker for the Eagles, scored in the 16th, 24th, and 34th minutes of the match to humiliate the Warriors. Despite being ahead, the Warriors mounted a fight, and they scored when Jonathan Anderson opened the scoring in the 28th minute of the match.
Jonathan Lewis and Ryan Lewis also scored for the Eagles ensuring that the Warriors could not begin a comeback in the match. This win proved that the previous two wins by the Eagles were not in vain, and it will continue to boost their momentum as they continue to search for three points.
Uitvlugt had a couple of chances to level the game, but their finishing in the final third of the pitch was poor as their either missed or hit the bar. Kevin Agard and Joshua Medou scored in the 47th and 70th minutes of the match, ensuring that the Warriors suffered their heaviest defeat of the year.
In the match between Den Amsted and Bell West, Bell West scored first through Vanvield in the 5th minute of the game. However, at the end of the competition, nothing would separate the two teams who shared points.
The two matches saw Eagles FC retain their position at the top of the table with nine points. Den Amsted has taken the fourth position with two points while Bell West is in the fifth.
After a humiliating defeat, Uitvlugt is in the last position with no points.
All Guyana Editorial – [email protected]
About Author