Mike Charles flew the Bell 412 EPI Helicopter from Texas to Georgetown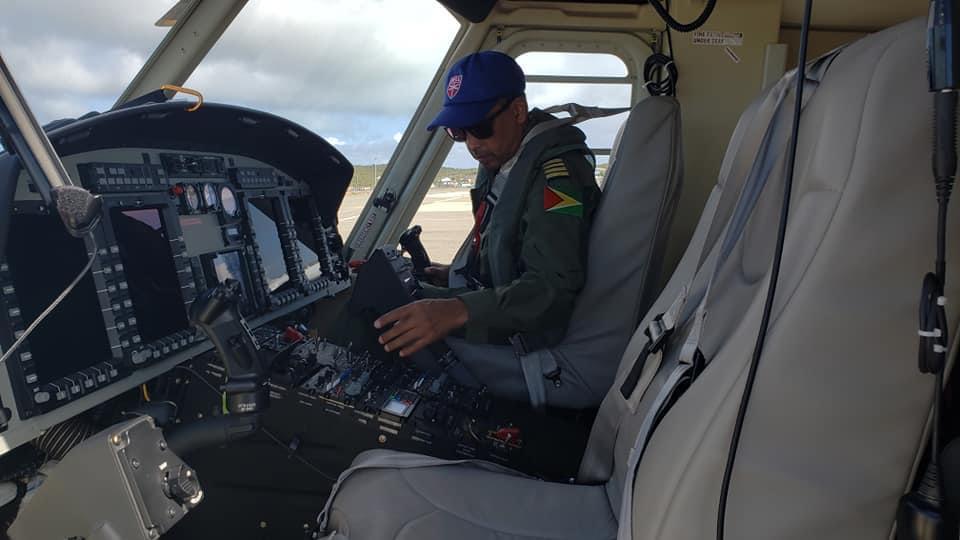 Lt. Col. Mike Charles, the pilot who flew the new Bell 412 EPI Helicopter from Texas, the United States of America to Guyana. The 58-y-o Charles is a Capitan from the Guyana Defence Force.
The veteran pilot joined the Force in 1981 at the age of 18 as an Officer Cadet and graduated as a Second Lieutenant one year later. The Lt. Col. spent some two years in the Infantry in the Pirai Battalion before joining the Air Corps. He then went to the United States to begin his aviation training.
Charles attended the Flight Safety International Institution, the most recognized aviation school in the world, where he obtained his commercial and helicopter licenses. Charles returned to Guyana and began flying.
He is a certified flight instructor, a certified flight instructor instrument, and an airline transport pilot.
About Author